I
soooooo
wasn't ready for the first day of school this year. Summer's been really busy.... camps, friends, vacations.... it just seemed like we never slowed down. But I will say, the day the girls actually did both go to school, I was pretty pumped. I kept feeling guilty that we hadn't done some of the things I wanted to do together.... I felt like they really didn't get much of a break.... but THAT day, actually the 2nd day of school
(I'll tell you about that one in a minute),

FREE AT LAST, FREE AT LAST!
I'm kidding of course, and I still had Jacob with me, but it was a nice little change of pace..... made even better that they both came home excited about their classes and their teachers. Macy got the teacher that every kid around here is praying special prayers to get.... Mrs. DeAnne

(as she's known around these parts... she's a neighbor)

, although at school she's Mrs. Deweese. And Madison got the perfect teacher for her personality as well. That makes a mama

REALLY

happy. They're both transitioning well into 3rd and 5th grade.... it really couldn't be any better.

Now about that

2ND

day of school....


at 9:00pm,

the night before school started

....
my child, Macy (WHO IS
NEVER
SICK!) came down the stairs with a bad stomach ache and said, "Mom, I just threw up everywhere".........
Murphy's Law
....... Luckily, she was fine.... had a tummy ache the next day, but then was ready on Tuesday to go to her new class. Can't even tell you the last time that child was sick!!

So now that they're back in school, I'm starting to do a few of the things I've been wanting to do...... clean out some drawers and closets, organize, CLEAN, CLEAN, CLEAN!! But mostly I've been researching some new Photoshop software and diving

HEADFIRST and FULL-FORCE

into learning even more of its complexities. Anyone who does it will tell you....

BEWARE

.... it's highly addictive

. But I love it.... there's almost no end to the possiblities whether you're digitally scrapbooking or adding tweaks and special effects to photography. The more you learn, the more it sucks you in like a vacuum.... and the more you realize how much more you can learn. Exciting stuff for me....... love, love, love it!

(Am I a nerd????)



So that's what brings me to this little entry.... my first scrapbook pages of hopefully many, many more to come of the kids on their first day of school..... What do you think?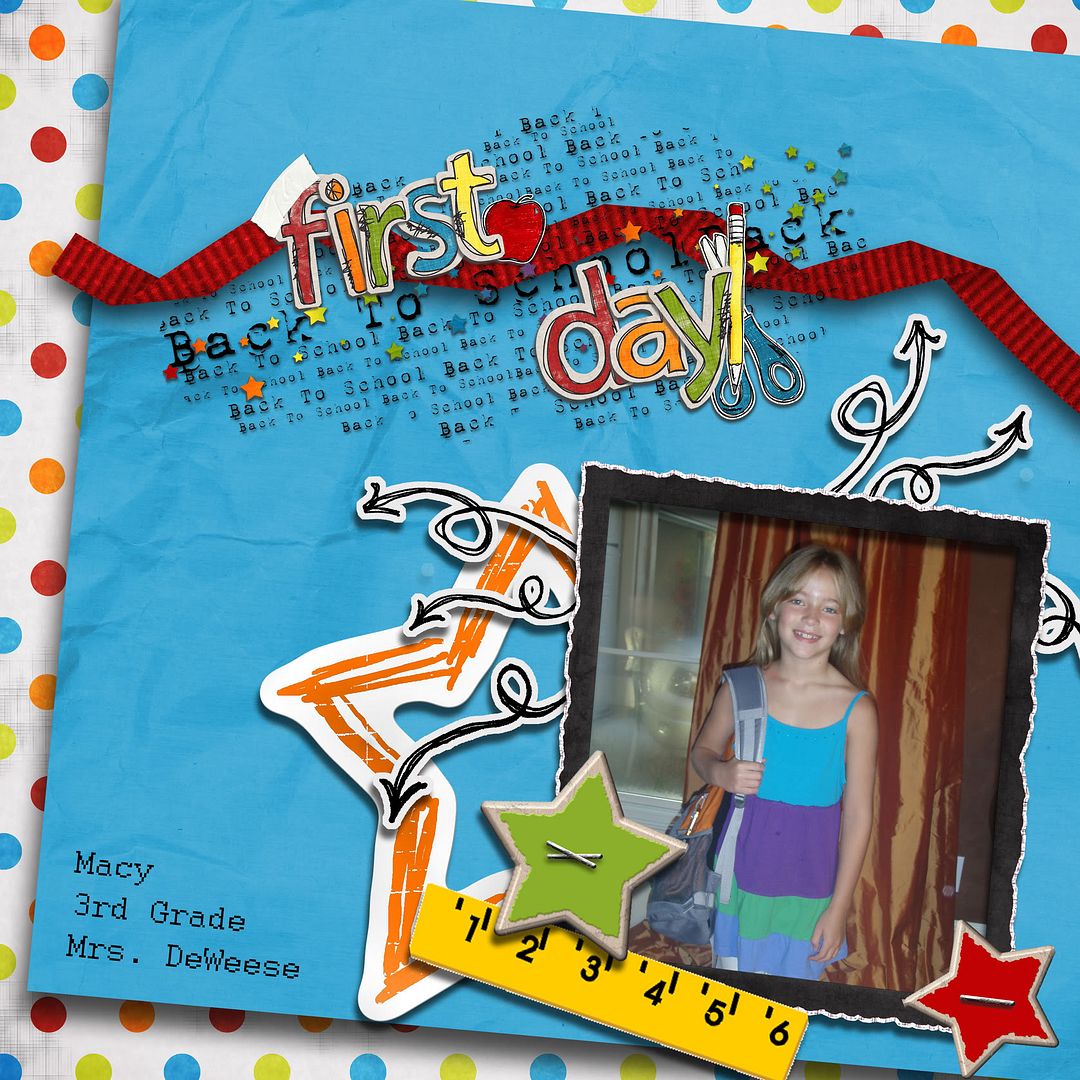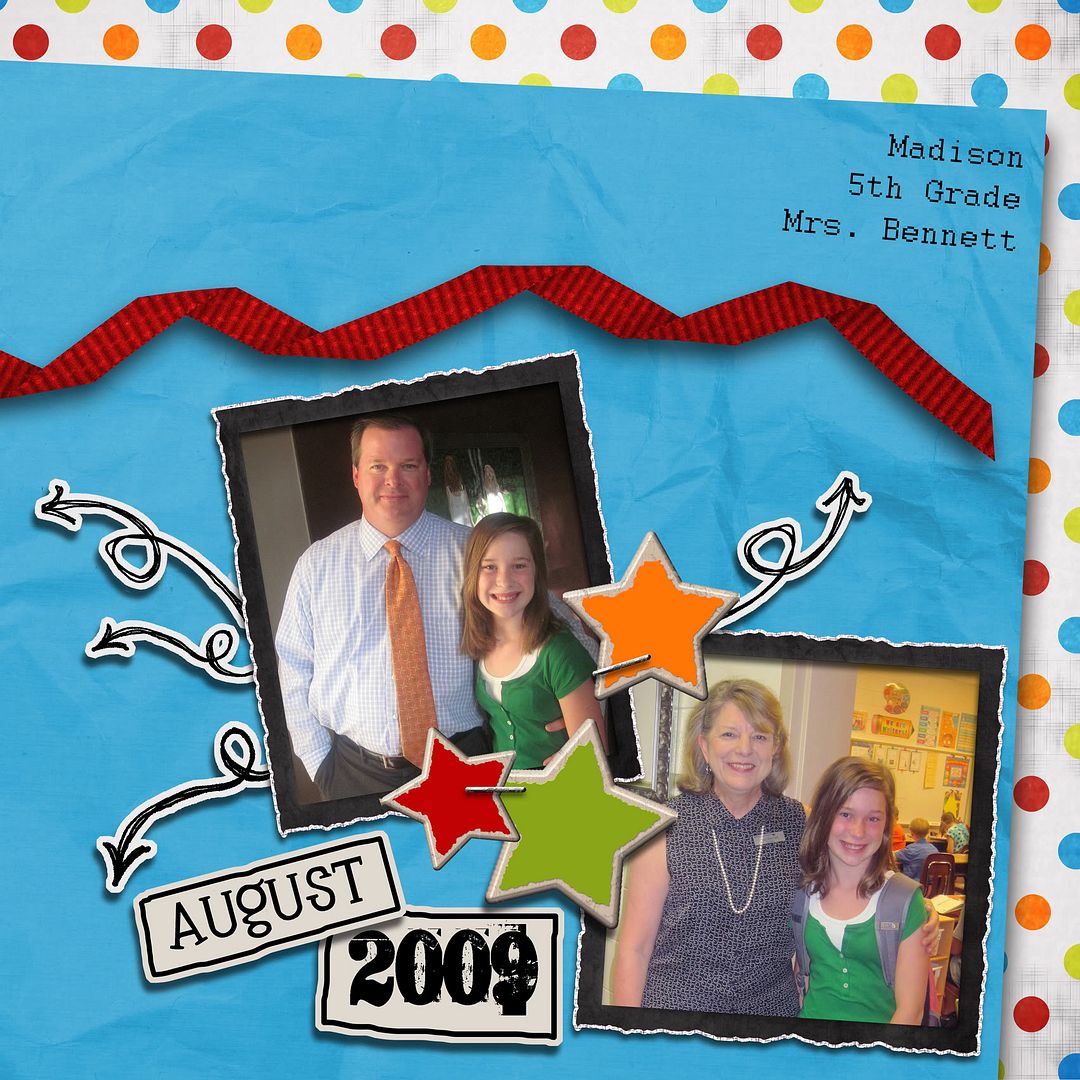 I plan to make books for each of the kids for Christmas..... it'll be like "A Year in the Life of Madison"..... Can't wait to get started...... and
WATCH OUT
..... I've got a camera in my hand just about everywhere these days!!