Ohhhhhhhh
, we had so much fun last night!! And I took a few too many pictures, too -- probably a bit annoying to the people around me -- oh well..... we were so close I just couldn't help myself. Good seats, although the main part of the stage was to our right which meant we saw her backside a lot, but there were only 4 rows in front of us and then the people standing on the floor in front of the stage. Best of all, the girls and I had a great time together..... from picking out outfits, to driving up together singing all the songs, to eating dinner beforehand. I even got them light sticks, a whole bunch of junk food, and a t-shirt each..... nothing could make them happier!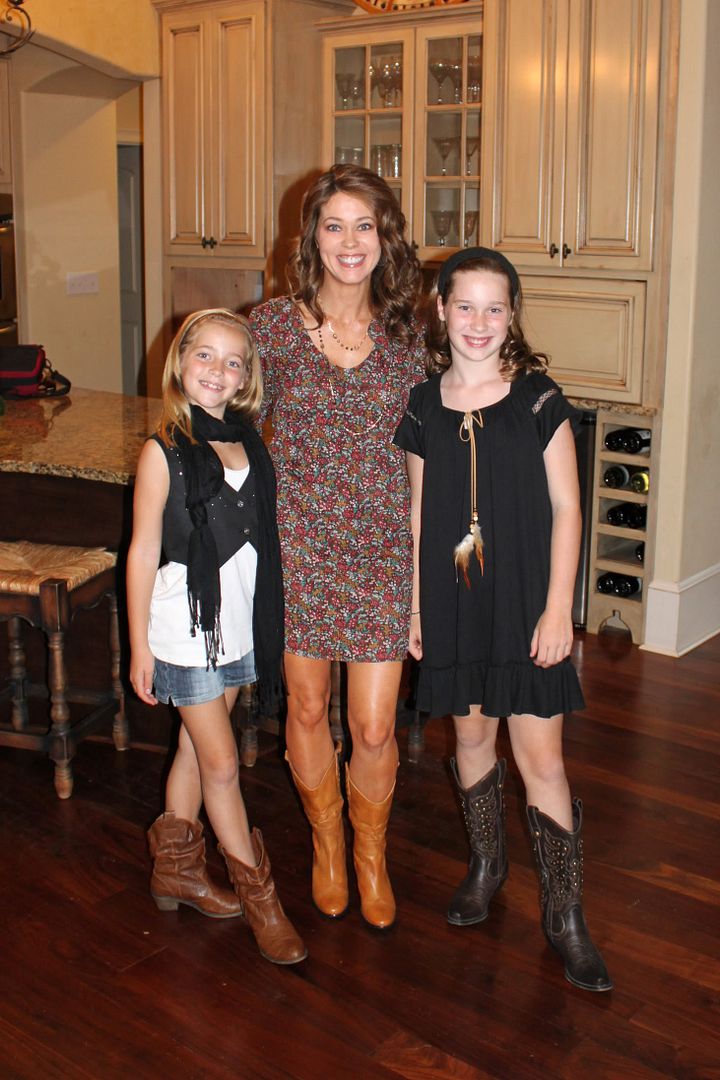 And here we are right before we left, don't the girls look cute?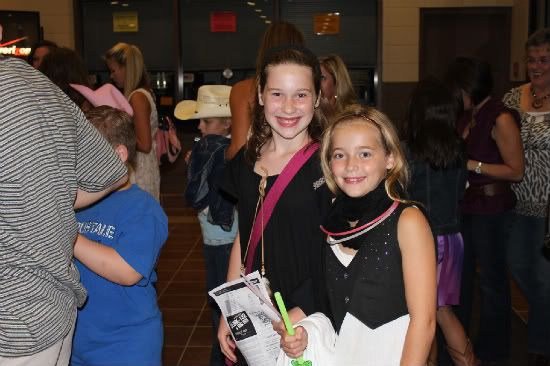 The girls waiting to get their tickets scanned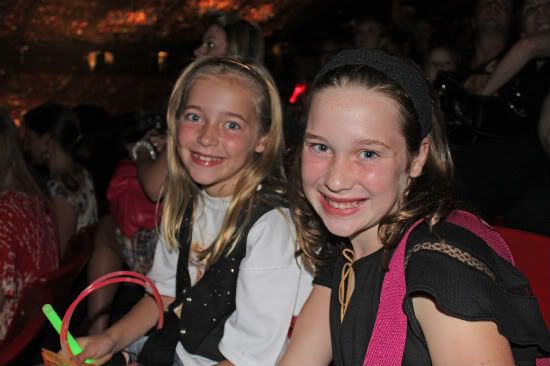 Sitting, listening to Kellie Pickler, waiting for the big moment


And here she is, beautiful as ever..... the girls were so excited when she came out.
I thought she put on a great show..... especially for the kids,
but she is quite the "hair-flipper" that girl!
I took so many pictures I just made a slideshow. If you watch the whole thing it's kind of like being there...... It's a little long, but worth it.....
just think..... I saved you $300!!
Got home at 2:30 am......
went to bed at 3:00......
woke up at 7:00.....
I am WAY too old for this!! But it was worth it
to have such a memorable night with my girls.