I received an email the other day from one of my pirate party customers who is also a talented photographer. Nicole of
Barrett Photography
sent a link to these wonderful photos of her son Jaden's 5th birthday party and today I'm going to share them with you.
From the eye patches to the swords to the sashes and bandanas, these kids not only looked the part but had a blast, too. I mean, really, what's more fun than having permission to use a sword to fight your friends!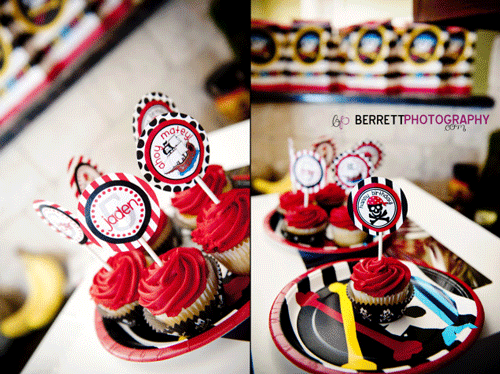 Nicole used my Pirate Party cupcake toppers to set a swashbuckling mood. She decorated her house and the tables using lots of pirate-y items that her mom made with vinyl and also some pirate party paper products that she found at Target..... gotta love Target!
The centerpiece pirate ship was a birthday gift to Jaden
and worked perfectly on the kids' dining table.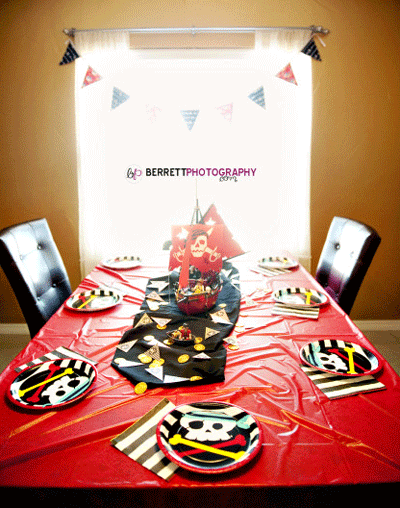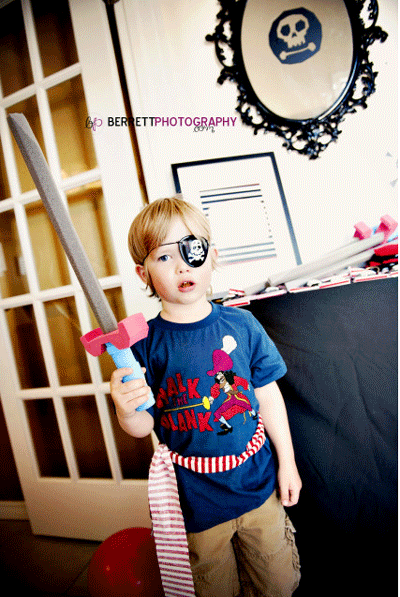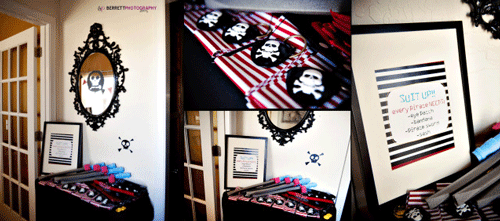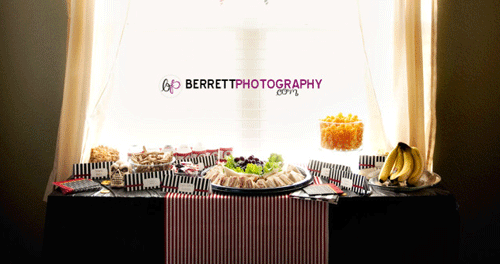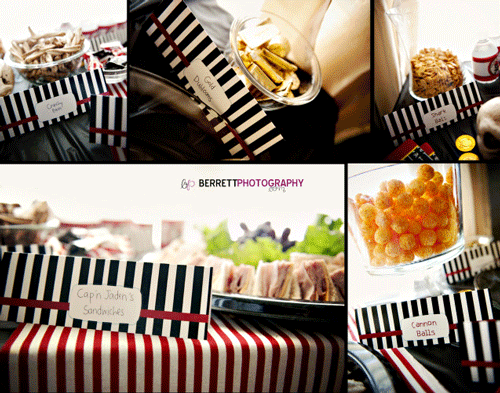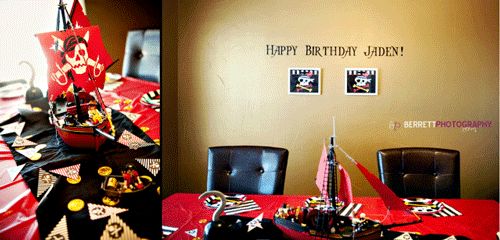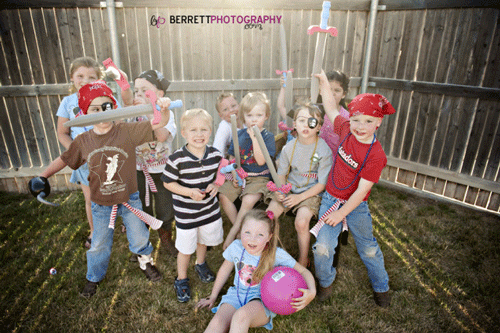 What a fun pirate crew!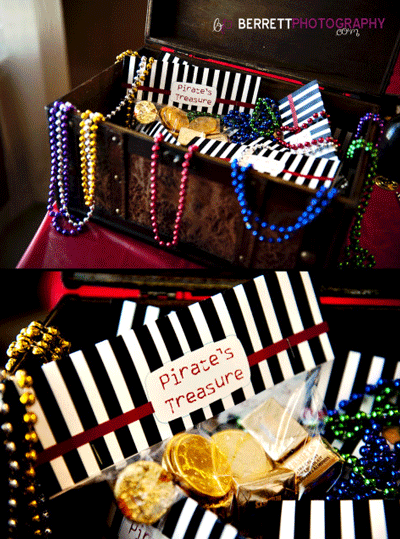 As a game at the party, Nicole made clues that she hid all over the house which eventually led to this great pirate chest filled with treasure for the kids.
Jaden and his sister posing for a piratey photo.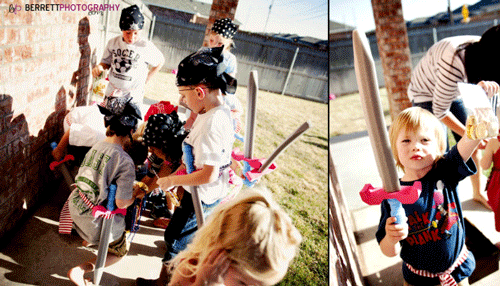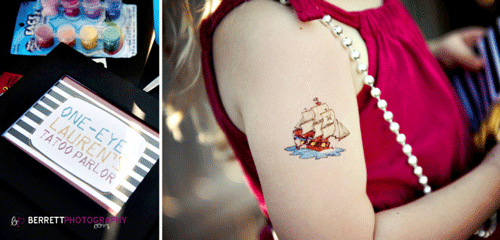 Sword fights and tattoos are a must at any pirate party!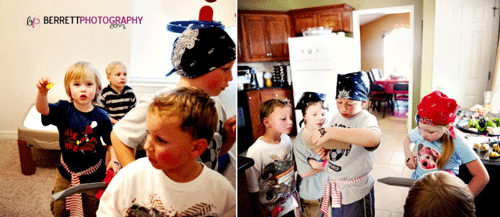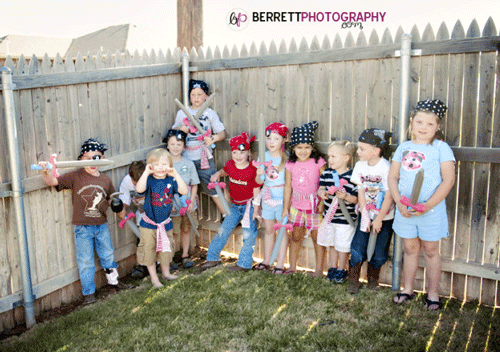 Nicole says, "It was such a fun party, and Jaden felt so special."
That's what it's all about.... making the birthday boy feel special, so I think all of Nicole's work paid off. Great job! If you'd like to find out more about Jaden's party, be sure to visit Nicole
here.
And if you need any pirate party printables to host your own high seas adventure, be sure to check out all of my
pirate party items here
.
Happy Tuesday Everyone!