There are so many fun and relatively simple Easter bunny cupcake ideas out there from so many creative ladies. Cupcakes seem to be everyone's favorite, and I know in my own house, my three kids will do just about anything for a cupcake..... anything. Maybe sugar isn't all that bad afterall! Clean your room..... have a cupcake....... be sweet to your sister..... have a cupcake.
Please, guys, don't judge.... it works! And sometimes what works is what's best if it can keep the peace
(and a clean house)
a little while longer!
So, are you ready about these cute cupcake ideas?


Taste of Home makes a fun cupcake using a simple frosting technique and guess what?
Those ears are chewing gum!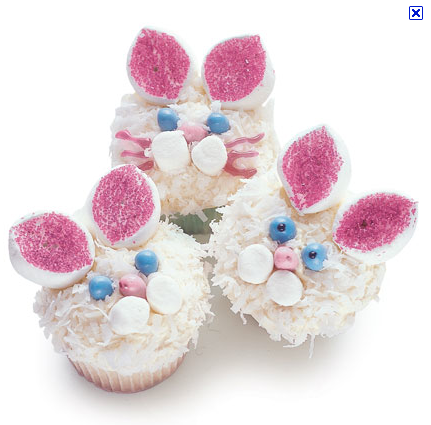 I love these cute bunnies with marshmallow ears Family Fun.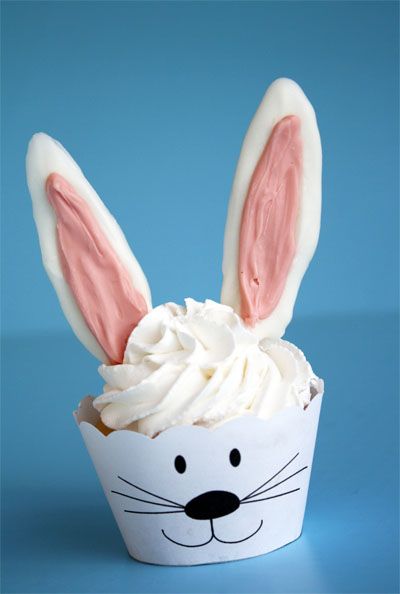 Bunny face cupcake wrappers make it so simple to make a quick and cute cupcake. This one from Skip to My Lou as seen on Tip Junkie even includes the pattern download.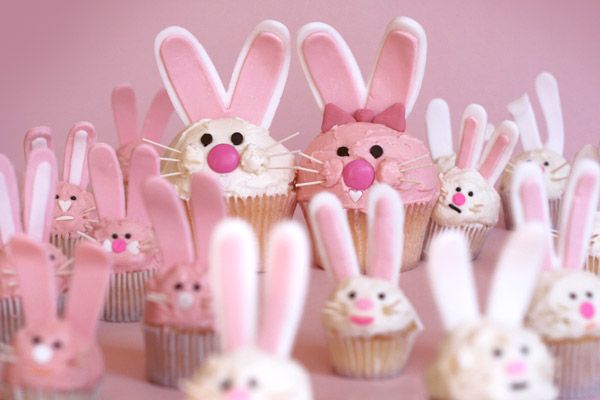 Always adorable, Bakerella, shows us how to make these big eared bunnies.....
looks like they're multiplying fast!!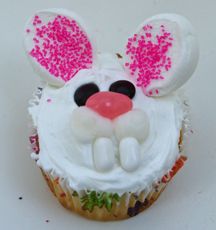 And look at this little buck tooth bunny from Fun Cupcake Ideas made with Tic-Tacs teeth.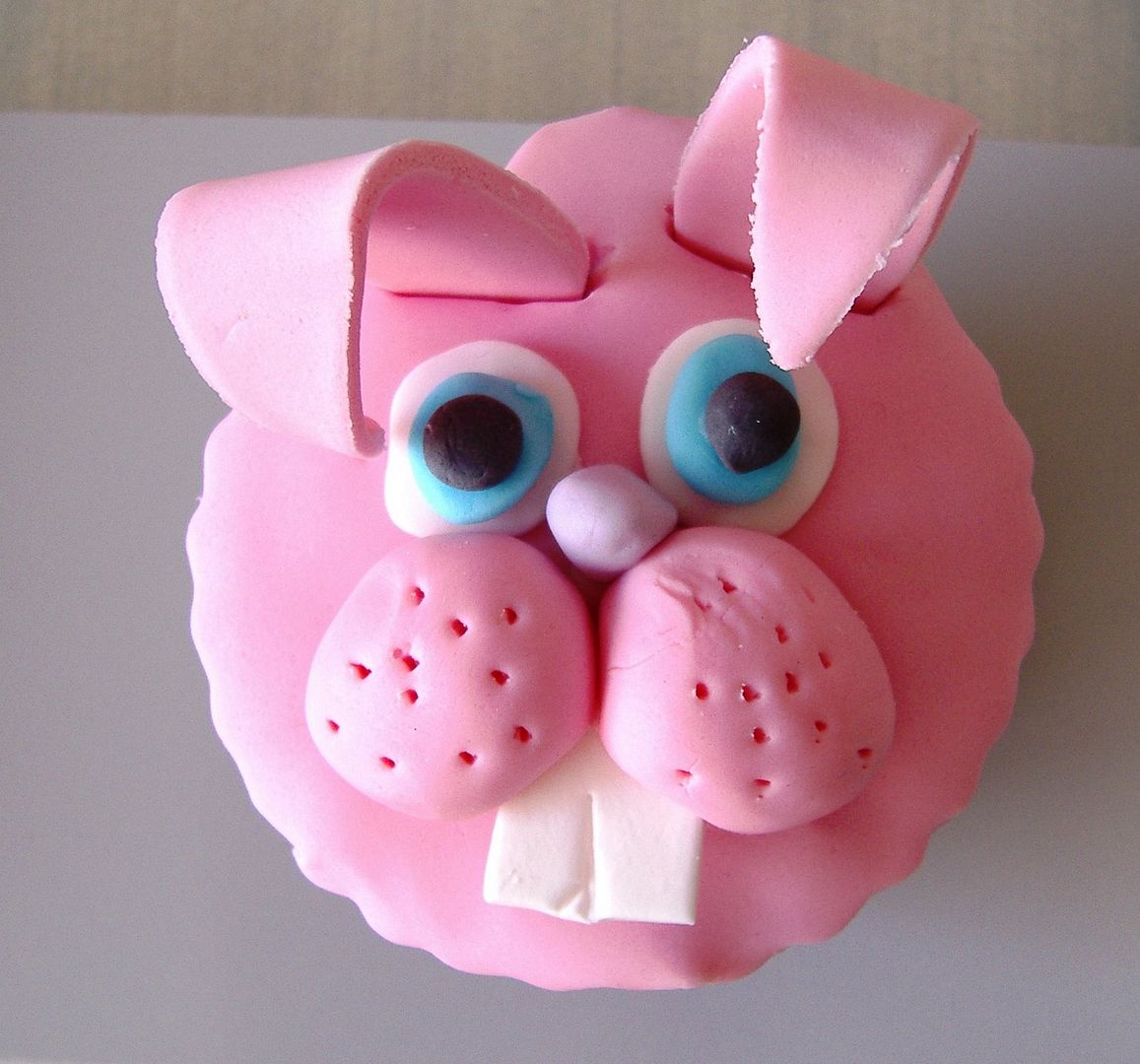 How about this fondant bunny cupcake from
Wee Treats by Tammy.
So cute!
And fondant is really simple to work with.... if you've ever played with play dough,
then you can be a fondant expert in no time at all.
And, hey, we can't forget about my own little donut Easter bunny cupcake now can we?
See the full

Easter Bunny Cupcake Tutorial HERE. This little guy won my heart!
Check back in tomorrow for Part 2 of my Easter bunny cupcake round up!