I have such a wonderful story and party table to share with you today. My internet friend, Kate Petronis from
And Everything Sweet
is not only AMAZINGLY talented, but I've found she's quite a little angel, too.
Kate lives close to a little girl named Lily whose become quite a local celebrity in their hometown. You see, Lily was diagosed with Stage 4 Neuroblastoma cancer in 2009 and has been in the fight of her life for the last couple of years. Although the cancer began with a large tumor in her abdomen, the doctors soon found the cancer had spread throughout Lily's body. But after long bouts of surgery, chemotherapy and radiation, it seemed Lily had won the battle until recently when a small spot cancer was discovered. Lily is now undergoing treatment again.
When Lily's family called Kate to put together a last minute birthday cake for her 10th birthday, Kate jumped at the chance to help this sweet little girl. But according to Kate, "... such a special girl deserves more than just a cake. My goal was to knock Lily's socks off!!!"
And from the looks of these photos, I think she did just that!! Kate contacted me for a little help with the printables for the table, and I sent over some new designs I had been working on. The whole table came together amazingly fast -- Kate told me she felt like God was there helping her the whole way through. Did I tell you that she did this in just a couple of days???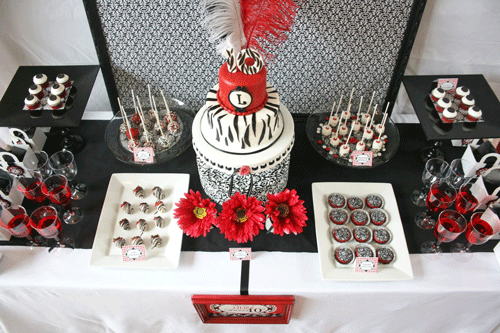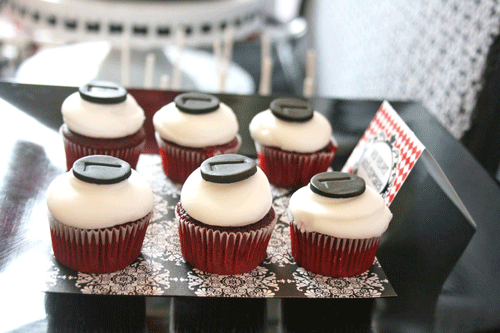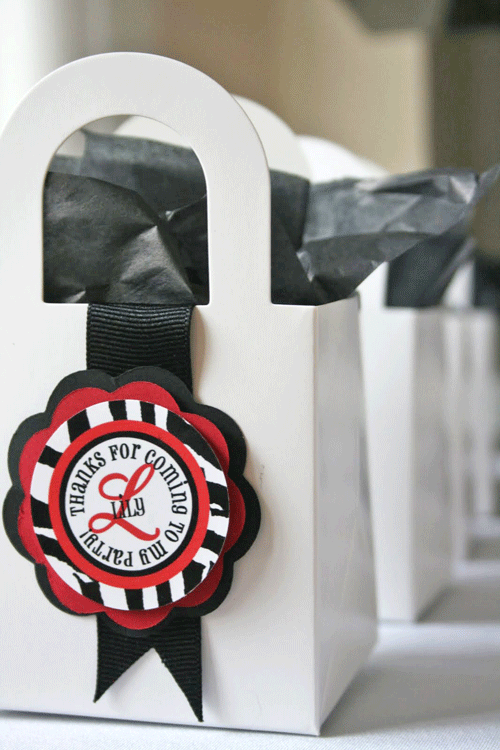 Kate says, "While I was setting up the table I saws lots of fun stuff going up around me including a red carpet, photo booth, makeup artist, stereo systems and an awesome black and white balloon arch! It was one fabulous party!"
Absolutely it was!! Thanks so much, Kate, for allowing me to share Lily's story and your fabulous work! Be sure to check out Kate's post on her blog to find out more about Lily's story.