Whe
ewww
! It's been a busy week! With Father's Day and July 4th coming and three kids at home for summer, it's been a bit crazy in this party girl's house. The Shindig Parties
Father's Day freebie printables
set has gotten lots of attention from wonderful websites, and it's been a real joy to visit my Facebook page or see my blog traffic each day. Seriously, how wonderful is it to find that people you don't even know love what you do!
And as if that wasn't great enough, today I found I'd been featured on
Amy Atlas
. Yes, THE Amy Atlas, creator of the dessert table trend and the go-to blog for beautiful and creative parties. Just take a look, and if you've never visited her site, be prepared to stay a while!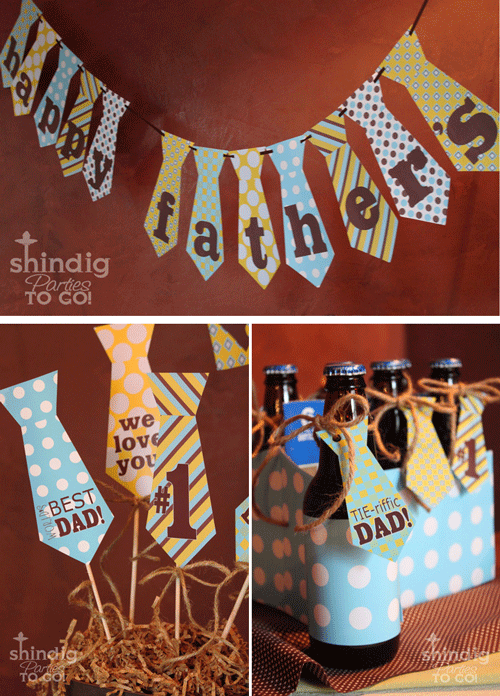 I hope you all are downloading and getting everything ready for Dad's big surprise! Thank you all for reading and giving me such wonderful feedback here and on
Facebook
, too. Have a great weekend!